Unaccompanied baggage & Cargo from Bali
we are specialist your excess luggage Cargo from Bali

An unaccompanied baggage service with Exportair Bali is a convenient and cost-effective solution if you are traveling from Bali to any destination worldwide with excess baggage.


Exportair Bali is your excess luggage specialist and we can save you up to 60% more compared to what the airlines or our competitors charge you for unaccompanied baggage rates.


Sending your unaccompanied luggage with Exportair Bali means you have the freedom to choose how you want to send your shipment and when you want to ship. We save you time spent in check-in queues, baggage security checks and even customs clearance when you leave Bali.


With Exportair Bali you experience a hassle-free, effortless and reliable unaccompanied baggage service. We remove all the stress so you can relax and enjoy your holiday with our prompt pick-up from your hotel and delivery door-to-door.


There are many hidden costs associated with shipping; this is why we offer a transparent and competitive service for sending your unaccompanied baggage. Whether you are sending goods by sea or air freight, by full container load (FCL) or less container load (LCL), Exportair Bali is your ideal solution for large and small freight shipped door-to-door or door-to-port.


As soon as your unaccompanied luggage is collected from your hotel, you are kept informed. We ensure your personal goods are secure and all the paperwork is in order, before we dispatch to your chosen destination. Your freight is monitored from collection to delivery through our trusted tracking partner so you can ensure timely delivery on the day of your departure or after.


With Exportair Baliyou can shop until you drop without a worry about airline excess baggage charges on your way home.

Contact us today for a hassle-free unaccompanied baggage delivery.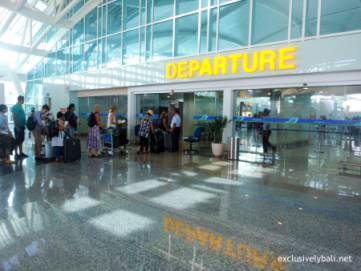 The airport Baggage counter is located near the V.A.T office, in the main departure hall.